Researcher – Departement of Translational Medicine – UPO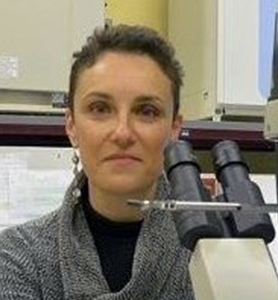 Researcher rtdA in Physiology on Aging project funds.
During her scientific work, she carried out research on the extraskeletal effects of vitamin D, as well as mechanisms linked to degenerative processes also in the neurophysiology field. She is also co-founder of the university spin-off noiVita s.r.l.s., and co-owner of patents in the field of natural extracts suitable for the preparation of food supplements. Member of the Italian Physiological Society and of the American Physiological Society. Editor of numerous peer-review scientific journals. She is a member of the Governance group of the AGING project.