Full Professor- Department of Traslational Medicine – UPO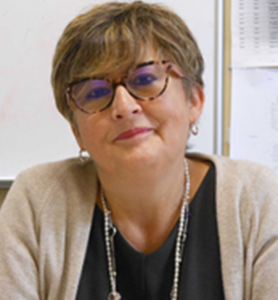 Marisa Gariglio MD, Ph.D., is a Professor of Medical Microbiology at the Medical School in Novara, University of Piemonte Orientale. She received her degree in Biology in 1984 and her Medical degree in 1990 from the University of Turin-Italy, where she also completed her Ph.D. program in Immunology and Virology. After post-doctoral training at the Department of Molecular Biology "Hoffmann La Roche" (Basel-Switzerland), she joined the Medical School in Novara in 1996 as Assistant Professor. Since 2001, she is full professor and P.I. of the laboratory of Molecular Virology. Her laboratory has
interests in the pathogenesis, molecular genetics, and biochemistry of Human Papillomaviruses (HPV) and Polyomaviruses (HPyV).
Emphasis has been placed on understanding betaHPV-epithelial keratinocyte interactions in naturally occurring patient lesions such as skin cancer developing in immunosuppressed patients. Recently, she has expanded her research interests to include members of the HPyV family, which are associated with detrimental effects in the kidney transplant recipient, like BKPyV, and, more broadly, with adverse events in immunosuppressed individuals, like MCPyV. In the frame of the "Department of Excellence in Aging Science", she has shifted her research interests toward MCC, primary neuroendocrine carcinoma of the skin, one of the driving forces of which is represented by infection and integration of MCPyV. The underlying idea is to harness the MCC skin tumor model to molecularly and mechanistically characterize the role of CAFs in skin carcinogenesis of elderly individuals.