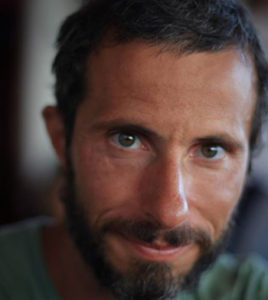 After graduating in philosophy and some years dedicated to political and social research, I started to work on the relationship between food and culture, investigating some Italian gastronomic practices.
I collaborated with the University of Gastronomic Sciences of Pollenzo and IRCrES, Research Institute on Sustainable Economic Growth of the National Research Council. Since 2014 I have been working on the development of the project "Granaries of Memory", awarded in 2016 with the international Europa Nostra Awards, as the best European scientific project in the field of memory heritage.
Research Topic
The aim of this research project is to demonstrate that the more complex world we live in, as interpreted
through our relationship with food, the more we feel the need to recover the affective and cognitive
traits of the foods we associate with tradition and life experience, in order to confront the longevity
which society proposes as a model to strive for. The field of investigation in which I aim to verify the
the working hypothesis is rice cultivation in northern Italy, by far the most important rice producer in Europe both in terms of production volume and cultural value.
My final goal is the recomposition, through witness accounts, of a natural, sustainable and healthy food
which is capable of delaying the manifestation of invalidating diseases.