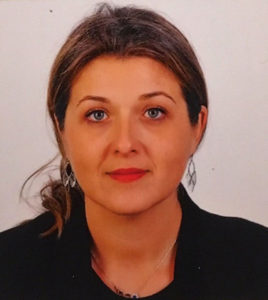 My name is Maura Nicolosi, I am an Hematologist and I am excited to start this Ph.D. program. I studied in Torino and I spent one year of my fellowship in the USA at the Mayo Clinic, where I had the opportunity to
learn a lot about patients affected by Mieloprolipherative diseases.
Research Topic
Identification and validation of the clinical, molecular and cytogenetic features able to impact the
survival of elderly myeloproliferative patients, candidates for complex therapies. In this way we would identify a risk model for each MPNs. It is now well established that cancer incidence increased with age and the role of cellular marker is important, so we decided to evaluate the senescent cells in the peripheral blood, in order to earlier identify outcome and risk of transformation of this setting of patient.
Aims:
Cytogenetic, molecular features and senescent cells identification in elderly patients affected by
Myeloproliferative Neoplasms (MPNs): phenotypic and prognostic correlates; ii) to evaluate the
senescent cells in the peripheral blood of the patients enrolled in the project; iii) evaluate the QoL of
patients in treatment.