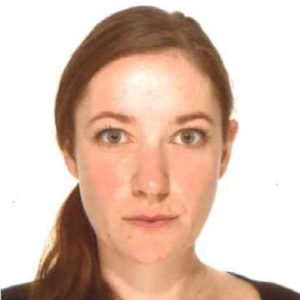 I'm Clémence Robert, 31 years old, and I initially studied in France where I got a first master's degree in Cosmetic Formulation and a second in Molecular Chemistry. I arrived in Italy in July 2015 where I carried out a Ph.D. in Peptide and Pharmaceutical Chemistry as part of the MAGICBULLET network, a Marie Curie European Training Program initiative. I graduated in February 2019 before being employed by Complife Italia in August 2019 to carry out an industrial doctorate, which aims at determining the effect on cosmetic use on the skin microbiome.
Academic Year: 2019/2020
Curriculum: Physiopathology of aging
Tutor: Prof. Elisa BONA
Research Topic
Complife is a worldwide group that provides consulting and testing services to several cosmetic, food and pharmaceutical firms. In partnership with UPO-CAAD, Complife Italia has recently decided to offer its clients a comprehensive analysis of their product's effect on the skin microbiome. The first goal is to determine the impact of preservatives on the microbic population and therefore on the microbiota's balance. This will also allow us to develop a standard sampling and analysis protocol applicable in more general approaches to skin microbiome studies. We hope then to extend that strategy to investigations on cosmetics and food supplements efficiency on the skin's quality, both on healthy and diseased epidermises.